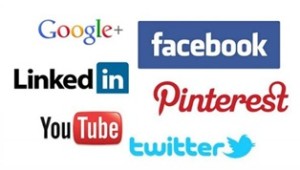 You know by now that you must leverage social media to promote your name, your product, and your brand. It's not optional – it's necessary.
Facebook, Twitter, LinkedIn, YouTube, Google+, Tumblr, WordPress blog, Goodreads, Scribd, Delicious, Ning, StumpleUpon, Pinterest…did this partial list of social media sites overwhelm you?  Does the social media beast seem enormous, time consuming and hard to tame? The answer: partnership.
Partnering with a social media manager relieves the daily maintenance stress of your social media presence. Social media managers should work within your marketing plan to ensure your online presence melds with your business or author goals, whether you want to drive traffic to your blog, build awareness for your products or services, or increase sales.
Based on your business goals, your manager should help develop a social media game plan, schedule, set up and link profiles, and engage with your fans through online conversation and consistent postings.
A good social media manager reviews progress with you every month, suggests improvements or changes when necessary, keeps up with social media news, researches your industry for interesting information to share with fans, and communicates with you immediately if an issue or question arises with a fan.
Choosing to work with a social media manager is an investment – of your resources and some of your time. They are also investing in you as a client.
It's worth it to invest in a productive partnership.