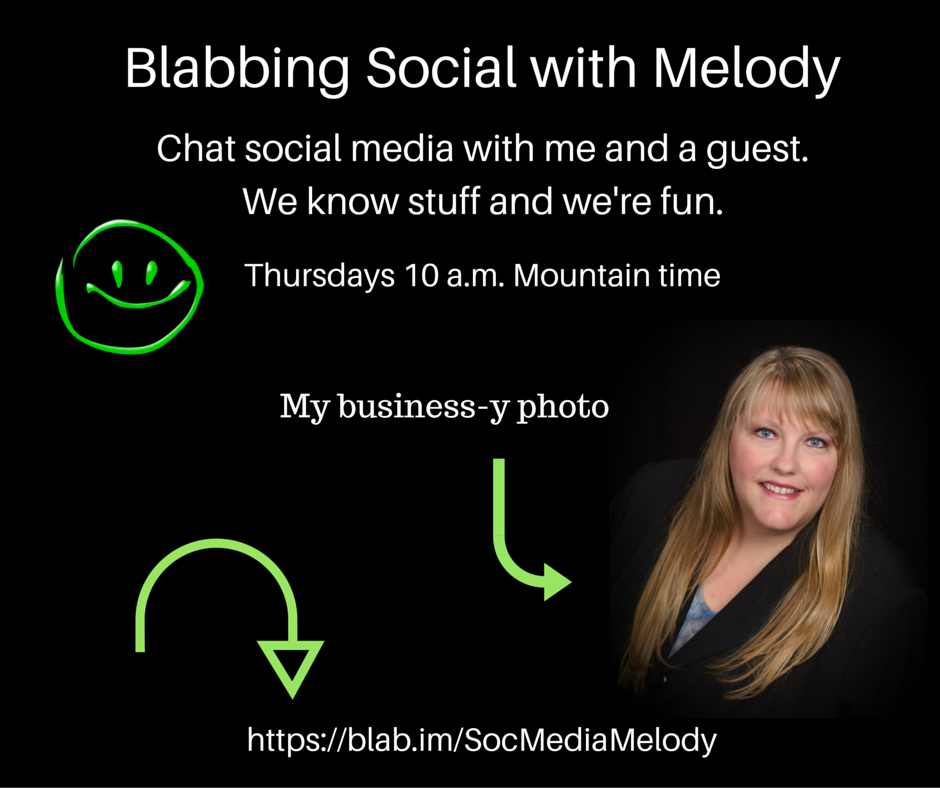 What tools can you use to generate publicity for your business? We discuss this and more on my video chat show Blabbing Social with Melody.
My guest Kimbirly Orr of Knock Out Performance is a highly experienced public relations expert, and she shares her two favorite tools for building PR for business.
What is the most powerful search tool after Google? Twitter of course! Kimbirly shares these nuggets.
Why Twitter is the number one news resource
How to search for niche media that relates to your business or subject matter
How to find reporters and then determine their interest areas
Why you must engage with reporters and build relationships
The second tool you can use to generate publicity is HARO: Help A Reporter Out. Kimbirly gives us more.
Why HARO is the perfect resource for business in any industry
How to use HARO effectively to build publicity
What to do and NOT to do to get the attention of a reporter
Why you must be speedy when pitching to a reporter
Why you must subscribe to HARO's emails
Thanks for watching! Join me on Blabbing Social with Melody video chat most Thursday mornings at 10 a.m. Mountain time. I host knowledgeable and fun guests, and our subject always relates to social media and marketing in some way.
Melody Jones is your social media aspirin. She helps take the pain out of social media for you! Check out her services and see which one can reduce your social media pain the most.