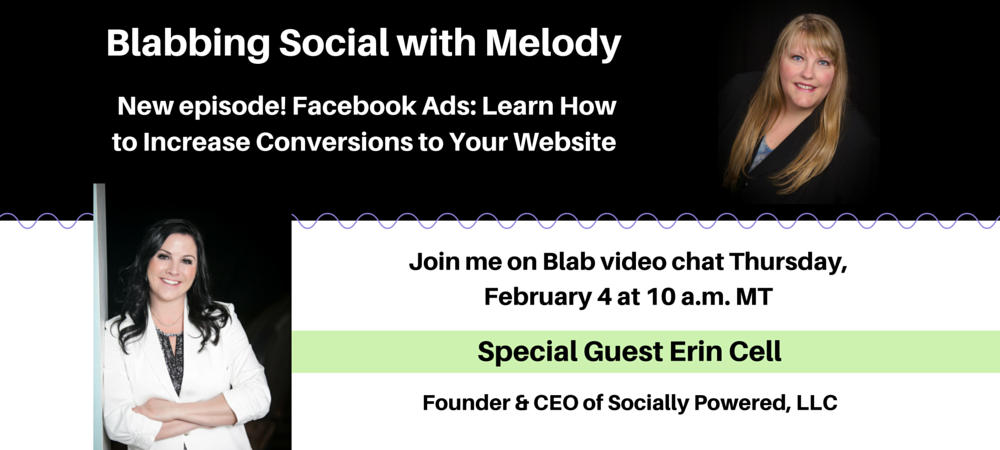 If you have a business page on Facebook, you've no doubt noticed the continuing decrease in organic reach. Fewer and fewer people who already like your page actually see what you post, much less those who may be alerted to your page in other ways. Since fewer people are seeing your posts, fewer are motivated to click on posts to visit your website.
The day is here and the time is now to start using Facebook ads. Done correctly, you can drive traffic to and increase conversions to your website.
On this episode of Blabbing Social with Melody, guest Erin Cell of Socially Powered gives us tips on creating ads in Facebook.
On this episode, we discuss:
Why you should use Facebook Ads
How to pick the best ad for your specific goal
Why boosted posts shouldn't be part of your ad campaign strategy
How most of your Facebook advertising budget should be spent
Ideas on how to generate leads, including giveaways
Why you need to split-test ads for best results
Melody Jones is your social media aspirin. She helps take the pain out of social media for you! Check out her services and see which one can reduce your social media pain the most.