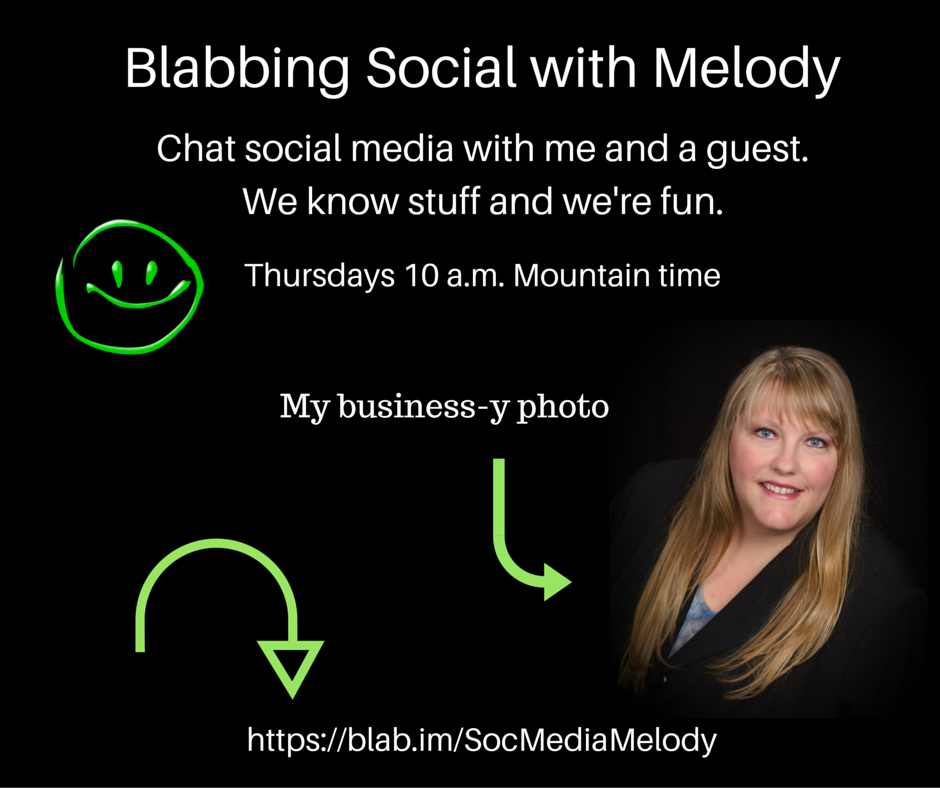 In this episode of Blabbing Social with Melody, my guest Rachel Moore of Really Social shares key ideas about social media marketing. Her fun – and yes somewhat risque (it got your attention, didn't it) – title gives a clue: Social Media Marketing is a Courtship, Not a Quickie.
Our fun and informative Blab video chat is embedded below for your viewing pleasure. Scroll down to see key points in written format.

Key points:
Longevity and consistency are keys to successful social media marketing

Social media is relational
Just like in a courtship, you must get to know each other through conversation and other touchpoints

Lay off the bottom line during a crisis

Discussion begins at the 16:48 mark
Showing compassion or offer assistance during times of crisis rather than continuing to sell your widget

Give, give, and keep giving to get respect and patronage by your customers

Share the wisdom of others to your fans
Share how you can be of value to others
No such thing as too much giving
What tips would you add? Post in comments!
Thanks for visiting! I host Blabbing Social with Melody every Thursday morning (except the second week of the month) at 10:00 a.m. Mountain time. I always have interesting and knowledgeable guests, so tune in! Here's my Blab profile.