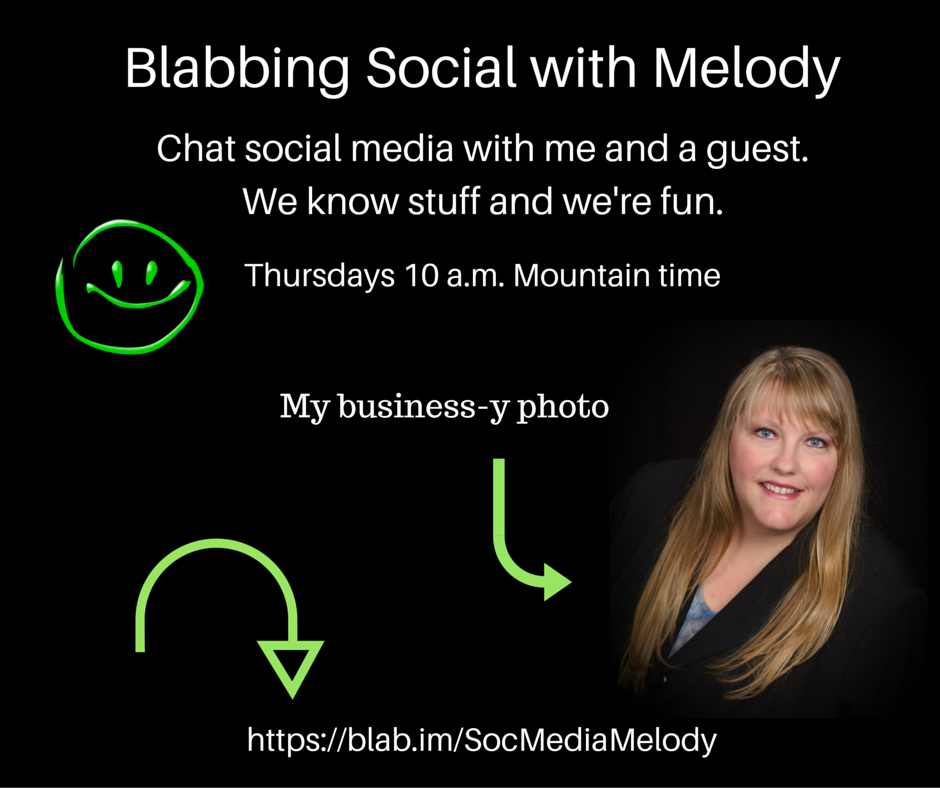 Frustrated with how slowly your Twitter audience is growing? There are effective strategies and steps you can take to grow more quickly.
My guest Laura E. Pence of Social Savvy Geek shared several ways you can step up your Twitter game on my Blab show Blabbing Social with Melody.
To view our entire episode, click the video below. I've included key bullet points of our discussion below the video.
NOTE: Blab has been having technical difficulties. If the video above is not working, you may visit Laura's website to get her tips here.
Key points for growing your Twitter following quickly:
How you build your list depends on who you are and what you want.
Have a purpose in mind for your Twitter account.
Your Twitter account should be recognizable as part of your entire brand.
Stick to the topics and areas that fit in with your areas of expertise.
Search out and follow people who share your interests.
Participate using the 70:20:10 rule for posting content.
The rules for networking offline and online are the same.
Networking: do it right.
Lather, rinse, repeat.
Thanks so much for watching and visiting my blog! I'm on Blab most Thursday mornings at 10 a.m. Mountain time. All my guests are experts in social media and marketing subjects on Blabbing Social with Melody.