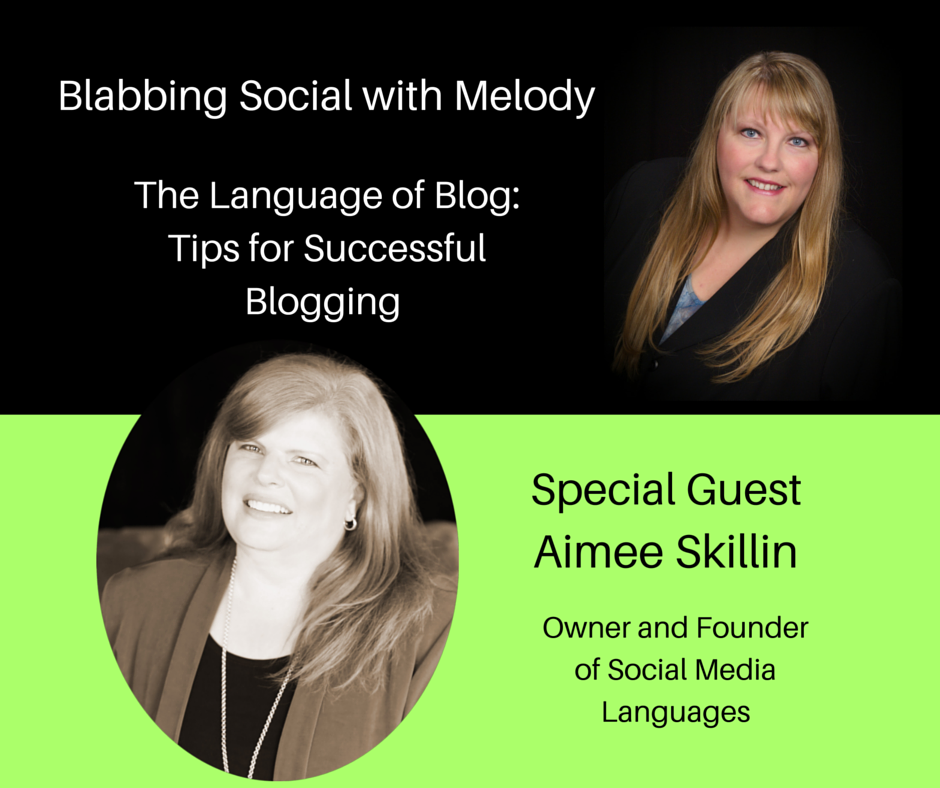 Are you consistently writing blog posts as part of your social media marketing strategy? It's tough to keep up with – believe me, I know!
A few challenges bloggers often mention is not knowing what to write about and not understanding how long a blog post needs to be. They're worried about the "rules."
In this episode of Blabbing Social with Melody, colleague Aimee Skillin of Social Media Languages shares tips on blogging successfully. She calls it the language of blog.
Our show is embedded below. I've also added a few bullet points of our live chat below the video.
Discussion points include:
Determining what you're writing about in your blogging efforts
Why you need to just throw out any of the rules you think you have to follow
Figuring out the most effective length for a blog post
Knowing what readers respond to in a blog post
Including image elements in your blog posts
Thanks for visiting Social Media Management Services!
Melody Jones is your social media aspirin. She helps take the pain out of social media for you! Check out her services and see which one can reduce your social media pain the most.