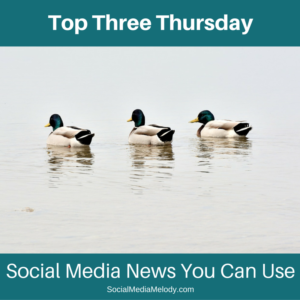 Welcome to my Thursday feature. Here's where I link three useful and interesting articles from excellent information sources all about social media and marketing subjects.
As you know, changes are always happening in the world of social media. We have a lot to keep up with!
Facebook has changed the way it does ads. From the ability to control the ads that you see, to new publisher tools, there's a whole new world for social media marketing. Jon Loomer has the breakdown with "10 Recent Changes Impacting Facebook Advertisers." Whether you use Facebook ads or not, you should definitely check it out for new ways to tailor your personal experience regarding the new features.
A recent study by Startek examined the connection between social media mobile and consumer engagement. It turns out that your customers view social media as a valid outlet for customer service inquiries, complaints, and more. Kimberlee Morrison from Adweek.com tells us more in "80% of Consumers Use Digital Devices to Contact Customer Service (Report)."
Did you know that Instagram video watching has increased 150% over the past six months? To make the experience more live-event friendly, they've created a video-focused channel. Andrew Hutchinson from SocialMediaToday.com breaks down the "Explore" tab's new features in "Instagram Introduces Event Channels to Emphasize Video Content."
See you next week with another edition of Top Three Thursday: Social News You Can Use.
Melody Jones is your social media aspirin. She helps take the pain out of social media for you! Check out her services and see which one can reduce your social media pain the most.