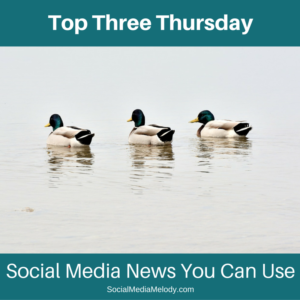 Welcome to my Thursday feature. Here's where I link three useful and interesting articles from excellent information sources all about social media and marketing subjects.
As you know, changes are always happening in the world of social media. We have a lot to keep up with!
Google has been trying to get into the social media game for years with little success. Both Google+ and Google Hangouts have not generated the desired impact. Now Google Aims for Social Media Win Vs. Facebook With Allo according to Investors.com. Allo is app with a combination of both a messenger and an assistant functions. Time will tell if it can hold its own against Facebook and WhatsApp.
It's the old debate… Paid vs. Organic Social Media: What Is More Effective? MarketingProfs explores this using surveys and statistics to back up its data. Check out what users are saying when it comes to the various social media platforms and whether or not it's worth it to build social into the budget.
Not everyone wants to hear it…but social media is a necessity these days. CIO has put together 5 Reasons Why Social Media is No Longer Optional to demonstrate this concept. Recent reports state that 1 in 3 U.S. consumers are going to social media to help make purchasing decisions. If you haven't already, it's time to opt into social.
See you next week with another edition of Top Three Thursday: Social News You Can Use.
Melody Jones is your social media aspirin. She helps take the pain out of social media for you! Check out her services and see which one can reduce your social media pain the most.