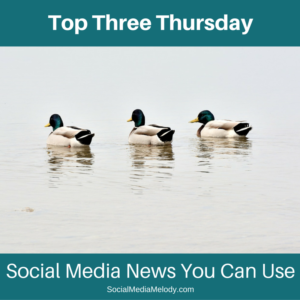 Welcome to my Thursday feature. Here's where I link three useful and interesting articles from excellent information sources all about social media and marketing subjects.
As you know, changes are always happening in the world of social media. We have a lot to keep up with!
Instagram just announced in their recent blog post "600 Million and Counting", that they have officially hit 600 million active users. Since their launch in October 2010, Instagram has continued to grow rapidly, with the last 100 million users joining in just the past 6 months. This increase in users, combined with their moving towards live video and purchasing in app options, makes Instagram an incredible platform for reaching your desired audience.
AdWeek posted an article called "7 Ways to Stop Creative Fatigue from Killing Your Facebook Advertising Budget". This article offers several tips to help you change up your advertising approach on Facebook so that you can avoid increased fees for repetitive advertisements. While Facebook advertising continues to be quite the profitable avenue, learning to using it wisely is the key for optimal success.
LinkedIn has installed a new feature for you to communicate easier with your connections. In their recent blog post "Break the Ice with Conversation Starters in LinkedIn Messaging" they describe how to use these new personalized conversation starters and the purpose that they serve. LinkedIn continues to find ways to make digital networking successful.
See you next week with another edition of Top Three Thursday: Social News You Can Use.
Melody Jones is your social media aspirin. She helps take the pain out of social media for you! Check out her services and see which one can reduce your social media pain the most.