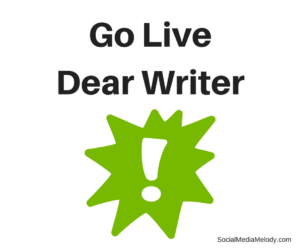 Writers have one goal when it comes to digital marketing: convert social media window shoppers into raving fans of their work. Facebook Live provides a new way to do that. It allows you to bring your readers behind the scenes and connect with them on a more personal level.
With the introduction of a few additional tools, Facebook has made it more effective and easier than ever to stream live video. When it comes to diverting our attention away from our craft in order to promote ourselves and our work, quick and easy is the way to go.
Go Live from The Web
This is my new favorite feature.
With the new ability to go live on Facebook from a web browser, daily vlogs become more polished and professional. Not only will you have a simple, stable camera setup, but you can control your environment and lighting from the comfort of your own work area.
Going live from the web means you can respond to comments while Live in an easy format that doesn't detract from the stream or content.
Live Contributor for Pages
Any contributor can now broadcast to Facebook pages, a far cry from the admin-only restrictions of before. By assigning a "live contributor" role, you can have additional content uploaders.
Imagine how wonderful it will be to livestream a book signing or reading event.
What about convention trackers searching for their author?
Contest managers could host live stream giveaways on behalf of authors.
Cover artists can join in on the cover reveal by hosting the stream.
Part of a writing group? Share the love and incorporate them into your live feeds.
These are just some of the ways you can use the contributor feature.
Video Insights for Profiles
Video metrics for public videos will be available soon for profiles with 5k or more followers. This will be for both live stream and regular public videos. With these metrics, you can see how much interaction your videos generate. Best of all, you can see which videos generated an action so that you can modify future content to better suit your viewers.
Live Comment Pinning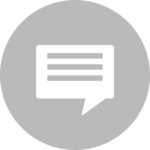 Individuals comment ten times more on Facebook Live videos than other video content.
With Live Comment Pinning, broadcasters can pin comments to the bottom of a live broadcast. Are you in the middle of a Q&A about a book series? Pin the current question so others can track as they join the live stream.
If this is a book release live video, you can pin the buy links in a comment. If you're explaining your writing process, you can post links to resources as they come up so your viewers can engage with you.
There are so many more ways you can use this feature. Brainstorm options beforehand so you can have comments ready to go when you are live. Or, if the audience comments are the ones you pin, have someone on standby with admin rights who can pin those for you.
Cross-posting of Previously Live Videos
You can now share previously Live videos across Facebook Pages. This lets you reach a wider audience for future content.
There are more features coming every day. Don't miss out on this wonderful opportunity to really connect with your readers. Yeah, it may seem a bit nerve-wracking at first – but you will soon get the hang of it and that authenticity will pay off as you generate viewers truly invested in what you have to say.
---
Melody Jones is your social media aspirin. She helps take the pain out of social media for you! Check out her services and see which one can reduce your social media pain the most.