The publishing business has changed quite a bit in the last couple of decades.
Today writers are not only master wordsmiths but they are also, out of necessity, damn good marketers as well. Much of the labor of promoting your work (regardless of how it's published) will fall squarely on your shoulders.
You might not have signed up to be the Director of Marketing for your writing, but that's one of your many titles anyway.
There's a lot of advice out there for entrepreneurs to not become the Everything CEO of their business – but often that's unavoidable when it comes to writers. What's an author to do?
Social media is a great way to for authors to promote their work. It's a direct link to your audience and participation on the platforms is easy on the bottom line.
You don't need a marketing budget to develop a social media strategy. But with so many different platforms to utilize, it can get overwhelming, not to mention time-consuming. As an author, shouldn't you be focusing your time writing the next bestseller versus replying to a tweet?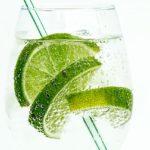 Take a deep breath, kick back, grab a cold drink, and check out these 5 tips to help any author avoid social media stress.
Time to Shine
Creating thoughtful and interesting content takes time and creative brainpower. If you're stumped on what to post, take a look at some of the ideas presented in the Huffington Post article, "30+ Things Authors Can Share on Social Media." A key point that the article makes is to get personal with your fans. Ask for their input, start a discussion or poll people on what they are currently reading.
Grow your following into a community to make social media management less like putting on a show, and more like reaching out to say hello.
Manage Your Distractions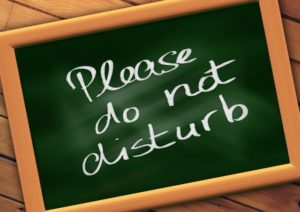 It's hard not to compare yourself to other people on social media. If you see that another writer in your genre posts more or gets more engagement, don't become disheartened.
As with any good strategy, paving the path ahead is always going to have a better outcome than attempting to duplicate another's effort. Instead of letting it get you down, hide people or sources on social media that cause you stress, suck your creative energy, or distract you from the work at hand.  The focus should be on promoting your work and building your following, not trying to keep up with the competition.
It's also good to schedule time for social engagement, scheduling, and creating content. Don't keep the platforms up all the time. Turn off notifications so that you aren't sidetracked by something shiny every 10 minutes.
Build a Support Group
Being an author is one of those "I'll scratch your back if you'll scratch mine" career fields.
Reach out to others in your industry and generate some rapport and good will. Seek out people that you will work well with and build a support group within your niche – your own circle of cheerleaders, influencers and promoters. Recommend their work to your fans and create posts that share their success story. Share your networks.
Readers are eager to expand out within their favorite genres and will trust authors with recommendations. With the help of other contributors on social media, you can breathe easier knowing that someone else is speaking out for you when you don't have the time to draft up a post.
Kickin' It Old School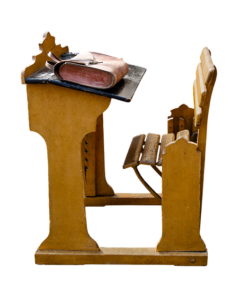 If social media and promotion are getting you down, promote yourself the old fashioned way for a little while. When John Grisham was starting out he would go to flea markets and garden parties with copies of his books in the trunk of his car.
Create and promote an event on social media where you can meet your followers in person at a coffee shop or local bookstore. Your readers will hop at the chance to get to know you on a more interactive and personal level. Strangers will want to know more about you and what you're selling.
Keep copies of your book with you wherever you go. The change of pace will give you a breather from sitting behind your computer all the time and the change of atmosphere could be surprisingly rewarding!
Step Away
Sometimes the best way to relieve the stress of social media is to shut off the computer, put down the smartphone, and step away from it all. That may seem counter-intuitive, but it will give you space to decompress. With the right methods in place, your community can easily become brand advocates – cheerfully promoting your work even when you go radio silent.
---
Melody Jones is your social media aspirin. She helps take the pain out of social media for you! Check out her services and see which one can reduce your social media pain the most.