What a sensational speaker Melody Jones was at the annual AuthorU BookCamp on Social Media for Authors. A day-long event, she was a master at weaving participants through a series of activities – the goal was to create awareness of new and old tools PLUS a variety of ways to implement in the author's tool kit to kickstart writing and soar marketing. A perfect Saturday for all. Evaluations were excellent. I would highly recommend Melody for any group (or individual) who wants to create a social media footprint. — Judith Briles, The Book Shepherd, Founder and Chief Visionary of AuthorU
---
Melody is wonderful! She brings a unique combination of tremendous creativity and attention to detail to the work she does. As part of her role as my social media manager, I know she has spent a tremendous amount of time to understand what interests my friends and followers, and she helps me provide consistent value to them. It's like she's inside my head . . . in a good way! For Melody, "taking care of the day-to-day" isn't just a tag line, it's what she does. And she does it brilliantly. I love having Melody on my team! – Nora Bergman, Law Firm Coach, Consultant, Attorney
---
Note: This testimonial is for my role as Founder of Colorado Women in Social Media.
First of all, let's address a truth of our world: working with a group of women can be challenging. Now add to that challenge the fact that each of these women is an entrepreneur: a CEO (one of many titles) in the throes of managing their own business toward success. Lastly, each of the women in this group is immensely talented and brings value to the world around them in various ways and arenas.
Why am I so intent on describing this group? Because once one grasps the enormity of the role required to coordinate such a group, one can truly appreciate the leadership brought to bear by Melody Jones. As the founder of Colorado Women in Social Media, Melody creates a dynamic and fulfilling network of women which is very targeted toward collaboration, encouragement, challenge, and support. This is not a leads group… this is a powerhouse sorority of business women who are changing the landscape of social media in business.
In the time I've been a member of Colorado Women in Social Media, I have been repeatedly impressed with Melody's ability to facilitate conversation and solutions for the success of everyone in the group. With ears at the ready, empathy in her heart and momentum in her mind, Melody is a fantastic leader and presents each of our members (myself included) with an extraordinary standard of excellence and achievement. – Rachel Moore, Owner & Founder of Really Social 
---
Melody Jones handles my social media with professionalism, expertise, and a warm and engaging personality. She plans and schedules posts, engages with my fans, and alerts me when my personal attention is needed. She takes away the stress of trying to manage social media on my own so I can concentrate on the joy of being an author. Melody is a wonderful resource. — Joan Johnston, New York Times and USA Today Bestselling Author
---
Melody Jones is incredible in the Social Media world. I am a published author who continues to use Melody's services. She has become thoroughly familiar with the text of my book, and does a wonderful job communicating with my readers, answering their questions, and referring to me any emailers who need personal attention. Please, please consider trying Melody's services. Just don't give her too much business, because I don't want to lose her! — Ward Lucas, Author of Neighbors At War! The Creepy Case Against Your Homeowners Association; longtime reporter, investigative journalist, and news anchor
---
*Note: This testimonial is for a branch of my company called Social Media Retreats.
"I recently attended Melody's Social Media Success Retreat for Writers and Authors and it was fantastic! Melody's expertise in social media platforms was evident and her enthusiasm infectious. She presented the material in a clear, well-organized manner, but easily adapted the agenda to meet the needs of her audience. Melody's clear priority was to provide her clients with the knowledge and skills needed to grow their brands and she did so quite effectively. Call on Melody for your social media management needs." — Suzanne M. Kurth, Writer
---
I'm so glad I met Melody! She was such a valuable team player to the success of my book launch. She listened attentively to me and everyone on my 'team' before setting off to create my entire social media platform from scratch. Her natural insight, skill and enthusiasm lent a fresh and light-hearted approach to a more serious and unique subject matter – just as we all hoped she could do. Each time I was ready to transition to another stage in my media development, she executed it flawlessly. Her dedication and professionalism allowed me to focus on other avenues of my business and my writing and I cannot praise her enough. — Jami Rodman, author of The Las Vegas Madam 
---
During Denver Startup Week, Melody and her colleagues from Colorado Women in Social Media (a group she founded) presented a panel discussion about becoming an influencer.
I was fortunate to be in attendance at that standing-room-only session and Melody WOW'd the room. She offered practical and creative pointers for solo- and entrepreneurs seeking to increase their credibility and authority in the marketplace.
Generous with the information she shared, her advice was sound and delivered straight from the heart. Melody truly wants to see others succeed. — Debra Jason, author of Millionaire Marketing on a Shoestring Budget
---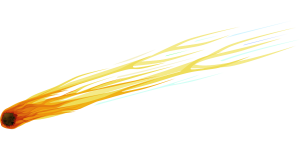 Melody Jones was a featured speaker at our romance writers' monthly meeting. We've had lots of people telling us that we need a platform, to brand ourselves and to get out on social media. Most of the time we'd walk out of the talk feeling a heavy obligation hanging over our heads like the sweet meteor of death, eager to crush our souls. Melody made it sound like fun and doable, instead of an arcane process involving ritual sacrifices. She even got someone who swore they'd never consider social media to start planning photos and a website. Just this side of miraculous. I highly recommend her as an entertaining speaker with a boatload of good information to impart. — Kathy Matzen, Author
---
Working with Melody is nothing short of a true partnership! I find her to be incredibly attentive and dedicated to clear communication and expectations. She takes the time to make sure all the groundwork is established and objectives are clear. Among her many strengths, Melody leads with a gentle touch and has far exceeded my expectations with her flexibility when timelines or strategic directions change. You'll not be disappointed with her warmth and humor, and if you're as lucky as I am, you'll have a friend for life! — Amy Lang, Strategic Marketing Consultant
---
I started working with Melody from Social Media Management Services for the sole purpose of having someone else post for me. At the time, I spent easily 40 minutes a day managing it. Melody didn't just take my Social Media on. She taught me to interpret results of posts and tweets. Before we worked together, I only noticed likes and favorites. With her coaching, my engagement for Social Media went way up. I posted something this week that 17,000 people looked at.  You can give your social media away, but if you want someone can help you win the game of Social Media, hire Melody. Thanks so much for your work. — Shoshanna French, Simple Spirit
---

Melody shared state-of-the-art tips on social media promotion to our group, the Heart of Denver Romance Writers. I highly recommend her excellent program. — Mary Marcus, Programs V-P, HODRW
---
I've found Melody to be professional, knowledgeable, passionate, and responsive as I've worked with her on my social media and blog needs. You might say she turned me into a Facebook fiend! Her fun and witty style makes her easy to work with, and she has saved me time so that I can continue working on my projects. I highly recommend Melody to manage your social media strategy, coach you one-on-one, or present at a workshop. — Honorable Alice Borodkin, former Colorado Representative, founder of Women Engaging Globally
---
I recently attended an event in North Iowa where Melody was featured as a keynote speaker. I had a huge problem with the whole thing. It was not long enough! Melody is an engaging and gifted speaker and when it comes to teaching people about social media, she is the expert.  She was able to address all levels —from beginner to experienced user—while making each person there feel that they were an important part of the experience. Her humor and wit are engaging, and her teaching style is well thought out and organized but flexible enough to address questions and concerns as they are presented. If you want to learn more about all things social media, the first call you make should be to Melody Jones. You won't be disappointed. — Beth Ann Chiles, Blogger, It's Just Life
---
I have been working with Melody Jones for several months now and I could not be more impressed. She has attacked my area of expertise, which I don't think she knew much about, and made it engaging, interesting and fun. Her knowledge and skill in the social media arena is unparalleled. She is easy and fun to work with, punctual, precise and beyond energetic. I strongly recommend her, you won't be disappointed. — Jan Sumner, Author and professional pitching instructor
---
Every author needs to understand and effectively use all the intricacies of Social Media. Melody is THE social media guru in all respects. Her peers recognize her professionalism and her expertise and her clients appreciate her hands-on approach and guidance in what has become a complex maze of activities. Melody Jones should be your first choice in all things social media. I recommend her services to every client I work with. — Nick Zelinger, NZ Graphics
---
Rarely does the opportunity arise where you can work with a professional who knows her business, does it well and in a timely manner, is forward thinking AND fun to work with. Melody's humor, insights and focused goal setting achieves the goals you want to reach in your social media marketing and her humor makes your day easier to manage. — Shannon Parish, founder of Illustrating You, Creative Consultant, Graphic Recorder, Cartoonist and Illustrator
---
I attended a social media workshop in which Melody was the featured speaker. I found her an engaging and dynamic person and speaker who was willing to take the time to personally connect with attendees. Even though I use social media every day, I came home with concrete tools and steps I could take to grow my social media channels and connect more authentically with others. — Jeni Flaa, Blogger, Freelance Writer – JeniEats
---
Melody Jones is The Social Media Diva Extraordinaire. As an author, having Melody work with me allows more time for me to do the thing I love–writing. Melody has made my social media presence worry-free and hassle-free. My phone buzzes all day with people tweeting and retweeting things that "I" said. Her professionalism and attention to detail keeps my social media life in order. Thank you so much Melody for making me look good!! — Maisha I, Author of Journey to I, Speaker
---
Melody Jones is a teacher extraordinaire. Anyone who has the patience to teach a novice like me the basics of using social media has to be well-versed in the basic concepts of delivering effective instruction. Melody helped me get familiar with using Facebook, Twitter, and Hootsuite.  I plan on continuing to use her services in the future so that I can become adept with using LinkedIn and Google+ and using social media in general as an author. I strongly recommend using the variety of services she has to offer. — Dale Lidicker, Author of The Epitome of Grace: A Journey of Student and Teacher
---
Melody is easy to work with. She creates a program tailored to what the client needs. Clients are comfortable working with Melody because she answers questions with easy-to-understand explanations. She offers individual coaching, on-line classes, or seminars. If you want help with social media—Melody is the person to hire! Her enthusiasm is contagious. — Ronnie Moore, Owner, WESType Publishing Services, Inc.
---
Melody Jones is one of the most helpful people I have met in the social media arena. She took the time to show me the basics of Twitter as well as how to use HootSuite when I was relatively new to using social media. We actually met through Facebook, as she is a social media consultant for a friend of mine. Melody is someone I can count on for being in the know on changes taking place in the social media world. Finally, she has an amazing ability to become familiar enough with a wide variety of businesses so that she can serve as a social media manager for them. — Joyce Feustel, Founder Boomers Social Media Tutor
---
Melody is such a pleasure to work with.  She helped me get started on my blog, Native American Antiquity, and I am still using the procedures she wrote up for me then.  I am very slow grasping the social media concept and she has always been patient steering me along.  I would recommend Melody to anyone who needs a social media guru in their corner. — Courtney Miller, author of the novel The First Raven Mocker and the popular blog, Native American Antiquity
---
Melody focuses on studying updates implemented on social media platforms and outlines to clients how those changes affect the strategy they follow in how posts and tweets are shared with their followers. She continually reviews the stats for a client's account to help ensure that not only content, but timing of the delivery of content, is optimized for a client's target audience. — Kelly Johnson, Online Business Manager, Owner Cornerstone Virtual Assistance
---
Melody is amazing! She creates on-line connections, speaks in your voice, stimulates excitement and traffic, all in a wink for her and a bonus for me. The secret's out– Melody helps drive my FB conversation while I focus on my book. I look so interesting! Thanks to Melody, I am! — Anne Randolph, Kitchen Table Writing, Writing Coach
---
Melody has been a pleasure to work with on social media marketing.  With her personal touch and guidance, she helped define our social media goals and gave me the tools to begin social media marketing.  I appreciate her high quality of service and the value she offers in terms of experience and expertise! — Luanne Lee, Douglas County Fair and Rodeo Coordinator
---
I know I should be posting on Pinterest because that is where my audience hangs out, but I don't want to! I am delighted that Melody is doing it for me and building my reputation as an author as I focus on my writing. — Laurie Weiss, PhD, author of "99 Things Women Wish They Knew Before Saying I Do" and 5 other books
---
Melody Jones is professional and organized. She lifts the burden and fear we authors have over implementing social media. Melody researches your topic and handles everything, including creating those wonderful relationships that make Twitter and Facebook an essential tool for any author or business. When she started on my Twitter account, I only had 300 followers. Now I have over 3,000. — Dr. Merrie P. Wycoff, Author of Shadow of the Sun, Metahistorian, Egyptologist
---
Melody came to Iowa to speak at the Upper Midwest Social Media Conference and let me tell you- Melody rocked the show. Melody is informative, fun and inspirational! Melody can take your business to a new level. Even if you are new to Social Media, Melody can show you how to get from Point A to Point B. I highly recommend Melody when it comes to managing your social media accounts to speaking at your next conference! Hire Melody- She can get the job done for you! — Sara Broers, Social Media Consultant, Author, Blogger
---
Thank you, Melody, for coaching me through the process of learning Facebook and Twitter. Your coaching skills are impeccable. You soothed my anxieties and have been available for every question, even those asked repeatedly. Out of all the social media people I've worked with, you are the one who speaks English so I understand it, and you make it fun. — Kim Duggan, Intuitive Business Coach for Professional Business Women
---
I am one of those "reluctant" social media people that Melody describes. Thank God I found her! She explained things so clearly to non-techy me, and as usual for her, did so with a light sense of humor. Love it! — Sharon Breay, Breay Design Associates
---
Melody was easy to work with and incredibly helpful at coaching me through the social media outlets I most needed to use in my business.  I have no doubt that what she has taught me will enhance my marketing and money making potential online.  I would definitely recommend her to anyone that needs help in the Social Media arena. — Denise Uhlig, founder of freeofferexchange.com